Usman Sheikh runs Ansar – a law firm helping migrants in London. Ansar helps people to obtain visas or passports for the UK. In this article, Usman discusses the Government's new immigration system, due to start in January 2021.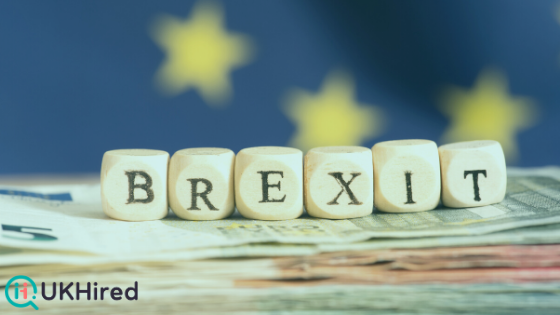 On 1 January 2021, the Government plans to introduce a points-based immigration system. In principle, this will be the most significant change to the UK immigration system for 50 years. On the same day, it will introduce a new visa category, allowing three million or more people from Hong Kong to move to the UK - a move without any apparent domestic precedent. It plans to do this while dealing with the health and economic consequences of COVID-19, which is, without a doubt, an unprecedented global crisis.
In this article, I will focus on the new points-based immigration system, placing it against the background of these other factors. In summary, initially, at least, it is likely that the new system will fail to make an impact. However, this failure will receive little coverage, while the other factors dominate the news. Nevertheless, it will present new opportunities for some people who wish to move to the UK.
Major Changes
The likely failure of the new points-based immigration system to make an impact is unfortunate, as it has many positive features - particularly for non-EU nationals, the overwhelming majority of the world's population:
The Resident Labour Market Test will be removed.

The cap on skilled workers will be suspended.

The absolute minimum salary will be reduced to £20,480 (though it will vary according to the circumstances).

The minimum skill level for jobs will be reduced to the equivalent of A-level.

Some healthcare workers will enjoy further concessions.

Students will be able to stay in the UK to work after graduation.
These are major changes, which represent a significant liberalisation of the current system. In principle, employers will be able to choose from candidates all over the world - including students in the UK - and employ as many as they choose. Employees will also have significantly more freedom: the skill and salary levels will represent far smaller barriers than they do now, and it will also be easier to switch between visas in the UK.
Internal Factors
However, there are a number of internal problems with the new system:
The fees will continue to rise
A combination of Government and NHS fees can cost migrants around £3000 per person when they make immigration applications. These fees will apply to both EU and non-EU nationals. This fact alone will likely lead to a substantial decrease in EU migration to the UK before we even consider the impact of the substantive rule changes.
There will be no route for self-employed people.
The UK has, for many decades, offered people the opportunity to move here to set up businesses. In recent years, EU nationals have made particular use of this opportunity. Many would say that the UK has significantly benefitted from this. Under the new system, there will be no dedicated route for self-employed people (though self-employed people may be able to enter the UK in certain other categories in limited circumstances).
The system will depend on sponsorship.
At present, businesses wishing to sponsor non-EU national workers must have a licence from the Government, allowing them to do so. The sponsor licence system is costly and highly bureaucratic. Very few businesses have such licences - they instead rely on UK or EU nationals. Under the new system, businesses will require a licence even to sponsor EU nationals.
In order to cope with the requirements of the new system, there would have to be an enormous increase in the number of businesses with such licences. Such an increase is unlikely. Instead, most companies will fall into one of a number of categories: those that decide to bear the higher labour costs that come from choosing from a significantly smaller labour market; those that drift into illegality, which will bring its own costs; and those that simply have to close.
External Factors
Moreover, there are several external factors - which no-one could have predicted at the time of the 2016 Brexit referendum - which will cause significant further complications.
Most obviously, COVID-19 will reduce the number of people considering relocation overseas - including to the UK. It will also lead to major economic problems, including the collapse of many businesses and very high levels of unemployment. In these circumstances, the number of companies willing to take on more employees - let alone with the requirements of the new immigration system - will be small.
In addition, due to political developments in Hong Kong, the UK plans to introduce a new immigration category in January 2021, which will allow three million or more Hong Kongers to move here. Even if only 10% decide to take up the offer, that could amount to around 300,000 people - roughly the population of Nottingham. Hong Kong has a highly developed economy and a very affluent society. Many of those who move here will be able to set up successful businesses, limiting the significance of the lack of a route for self-employed people in the new system.
New Opportunities
Nevertheless, the new system offers various visa routes and creates new opportunities for both British employers and international job seekers. Many of these visa routes are similar to existing routes, reformed as summarised above and now, for the first time, applying to EU nationals:
A Skilled Worker (previously known as Tier 2 General) category for employees, including a sub-category for Health and Care workers.

An Intra-company Transfer (previously known as Tier 2) category for employees of multinational companies.

A Student (previously known as Tier 4) category for students at UK educational institutions.

A Graduate Visa category for international students who wish to work in the UK.
Due to the legal changes of the new system, those employers able to weather the storm of COVID-19 and able to bear the burden of the sponsor licence system will have an unlimited pool of workers from which to choose. Due to the economic impact of COVID-19, they will also be able to choose from a very large pool of unemployed people - in the UK and overseas. Similarly, suitably placed individuals will be able to benefit from greater freedom to move to the UK - particularly to study and to take up employment.