Can you move from another country to Britain during the Covid-19 pandemic?
Are there any current travel restrictions or regulations?
Is it possible to get a job and work visa sponsorship now?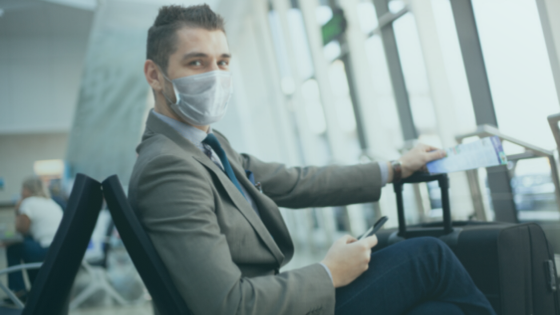 The coronavirus (COVID-19) pandemic has shaken the whole world and changed millions of people's lives.
The virus that reached almost every country left national economies and businesses counting the costs, as local and national governments struggle with new lockdown measures to tackle the virus's spread.
The UK economy was hit particularly hard due to severe restrictions imposed for most of 2020 and early 2021. Right now, the country remains under strict lockdown measures, meaning that people must stay at home unless they have a legitimate reason to go out. You could only leave the house for work, daily exercise, essential shopping or medical appointments.
The British Prime Minister Boris Johnson will reveal the plan out of England's lockdown on Monday, 22 February. Some measures are expected to be lifted in early spring.
The current situation presents unfavourable conditions for moving to the UK. However, some people might have unique personal circumstances that require them to relocate to Britain or extend their stay during the pandemic.
We prepared a blog post that answers all of your burning questions regarding getting a job and moving to Britain in times of the lockdown.
Can I get a job in the UK during the pandemic?
At the start of the pandemic, there was a sharp decline in vacancies across the UK. By the summer of 2020, job market began a quick and sustained recovery, but it slowed down again in the autumn as further restrictions and national lockdowns were introduced.
Although many companies implemented complete hiring freezes and the general hiring rate has decreased, other employers continued growing and hiring new employees. So, while it could be more difficult now, you can still get a new job with a visa sponsorship in the UK.
It is the best time to change your job search strategy and start targetting sectors that are growing and experiencing job shortages. For instance, the healthcare, social work and education sectors have more jobs than other industries that have been severely impacted by Covid-19, such as hospitality.
If you are a foreign national, remember to consider jobs on the shortage occupation list (SOL). You can find out more about these jobs and view the most popular SOL jobs in 2020 here. You could also use our SOL job filter when you search for vacancies on UKHired.
How are job interviews working right now?
If your job application goes well, you would be invited to take an assessment test or progress straight to the interview stage. Most of the interviews and tests nowadays are conducted remotely via online platforms or by phone. You could actually benefit from this format if you are outside Britain right now.
The most popular interview platforms are Zoom, Microsoft Teams, Google Meet or Skype. If you are unfamiliar with any of these platforms, it might be a good idea to read more on the subject and do mock interviews. Some employers ask you to record video answers to their questions before speaking directly to the recruiters.
As we suggested in one of our articles, your job interview's success depends on how well you are prepared for it. So, consider spending time setting up your location and practising recording yourself on camera. This way, you will know what to do when the actual interview happens.
Can I get a work visa?
If you have a job offer in Britain and score enough points needed for a Skilled Worker visa, you can apply for your visa online inside or outside the UK.
Are visa centres open?
If you apply for a Skilled Worker visa outside the UK, you would need to submit your biometrics and supporting documents at one of the UK Visa Application Centres (VACs). Most of these centres are open and operate as usual. However, the work of some VACs might have been affected by local restrictions.
For more information and for updates to the status of VACs, including opening times in your country, check with:
The visa application centre is closed in my country. What can I do?
In normal circumstances, work visa applications could only be made in your country of residence. However, the new concessions allow you to apply online and select a VAC in another country worldwide if your VAC is closed due to local Covid-19 restrictions.
To make an online application in a different country, you must select the country where you would like to submit your biometrics at the start of your application. Remember to check local travel restrictions before going to another country.
If you've already submitted your application through Access UK and now intend to submit your application in a new country, you'll need to make a new application and select the VAC where you'll submit your application.
You'll need to pay the fee associated with your new application and request a refund for your earlier application.
Can I take an English language test during the pandemic?
Please read our blog about the English language requirement to determine whether you need to take a language test. Generally, unless you can prove your English level by other means, you would have to take a test to score 10 mandatory points on your Skilled Worker visa.
English language tests are available in most countries right now but could be temporarily suspended in some places due to local coronavirus restrictions.
Firstly, you need to find a local approved test centre. You could then go on its official website to find out when tests are available and make sure the test centre is open.
What's the visa application processing time?
Most VACs are now open and operate as normal. The standard waiting time for a Skilled Worker visa is 3 weeks (15 working days) after submitting your online application and proving your identity.
If you are in a rush, you can pay more for a faster decision. If you're eligible for this service, you can choose the 'priority service' when applying.
Get your visa reviewed in 5 working days for £500.

Choose the 'super priority service' and get your visa reviewed by the end of the next working day for £800.
Priority services are available for applications made outside or inside the UK.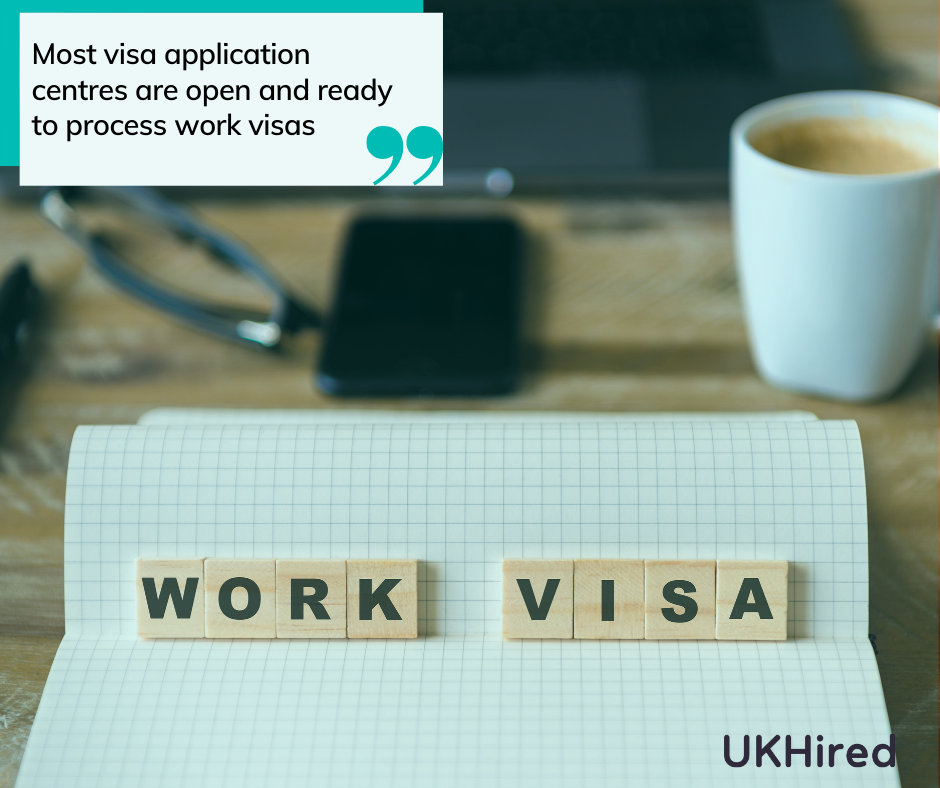 Are there any UK travel restrictions?
The UK has recently updated official travel restrictions and published a list of regulations that apply to all British and Irish citizens, UK residents and visitors arriving in the UK from 15 February 2021.
Here's a summary of the new rules:
All passengers are required to fill in an online passenger locator form before arriving in the UK. In this form, you put in your flight and personal information details, such as the address where you intend to stay in the UK.
All passengers are required to present a negative COVID-19 test taken up to 72 hours before departure. If you fail to present test results to the border officer, you will be subject to an immediate fine of £500. Please note that you have to take the test even if you've already had the COVID-19 vaccine.
When you arrive in Britain, you should follow the local quarantine measures.

If you break the quarantine rules, you may face a penalty of up to £10,000.

All passengers are required to self-isolate for 10 days at the place where they're staying and take 2 coronavirus tests on day 2 and day 8 of your self-isolation period (Read more about this here).
If you have been in or through any of the red list travel ban countries in the previous 10 days, you need to self-isolate for 10 days in a government-approved hotel.

You will have to pay for your hotel stay.

If I get a job in Britain, am I going to work from home?
Whether you are going to work from home largely depends on the type of job that you do.
The UK government states that you should continue to travel to your workplace if you can't work from home. This rule relates to people who work in critical national infrastructure, construction, manufacturing, essential public services and other sectors.
However, you are more likely than not to work from home once you arrive in Britain. A recent study shows that 60% of the UK's adult population are currently working from home during the coronavirus lockdown.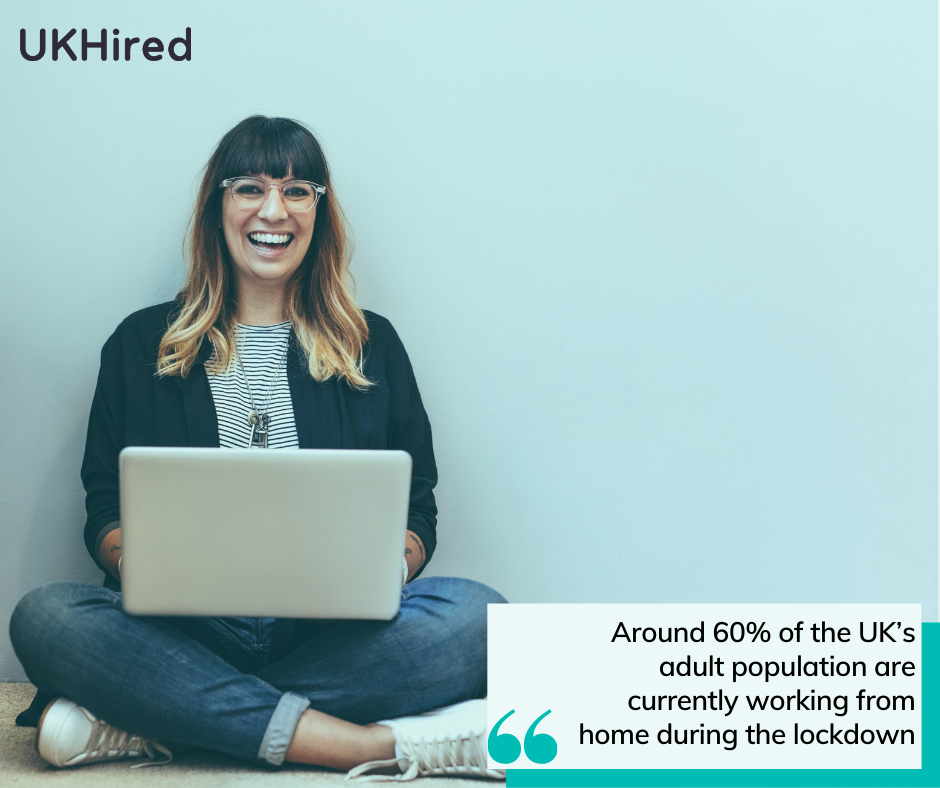 Conclusion
Although Britain remains under lockdown restrictions, you could still get a job here and move during the pandemic. Just remember to prepare for your trip and carefully follow the rules.
Please contact the Coronavirus Immigration Help Centre (email: CIH@homeoffice.gov.uk) if you have any other immigration questions related to coronavirus.