Do you want to find a job with UK visa sponsorship quickly?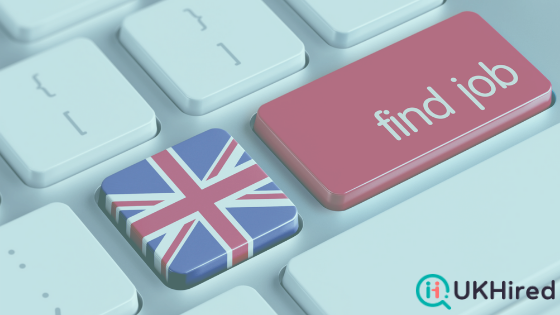 What if I tell you that there is

a free job board that aggregates all visa-qualifying vacancies

in one place?
Every non-EU citizen who wanted to land a job in the UK knows the painful struggle of securing a tier 2 visa sponsorship. You are supposed to memorise countless immigration rules, scroll through a 500+ page PDF document to check if an employer has a sponsorship licence and apply for numerous jobs hoping that they qualify. Finding any job is a full-time job in itself that requires a lot of effort and patience, but when you are not a local candidate, the task seems overwhelming.
Or perhaps you are a foreign professional who has never tried applying for jobs in the UK. The idea of relocating to Britain is attractive, but you find yourself confused because you don't know how to begin your job hunt. This question has been puzzling every international student or overseas worker who has ever tried getting a work visa in the UK.
I realised one thing: It's not just about competition with the local candidates. It's about a lack of knowledge and tools that separates you from others.
Let's face it - nobody wants to read lengthy Home Office policies and spend 5 hours every day to cross-check a job ad against a myriad of requirements. Your precious time gets wasted on the manual job search with little hope for success. Unfortunately, the big job boards like Indeed, Glassdoor and Monster do not offer any service to fit the needs of overseas professionals.
I created UKHired as a salvation to the immigrant's struggles of finding UK jobs with visa sponsorship. The main principle that drives this startup is that foreigners deserve the same resources that local candidates possess. Our mission is to change how people search for tier 2 jobs and connect global talents with UK employers.
Essentially, UKHired is a platform that aggregates job ads from around the web, filters them using a custom-made algorithm and shows you vacancies that satisfy tier 2 requirements. The search service is completely free and accessible to all people, regardless of their nationality, level of education or work experience. Leave your visa worries behind and start browsing for a job that matches your qualification and preferences, just like you would normally do in your home country.
Finally, UKHired is more than just a niche job board. It's a community of like-minded people where you can find useful contacts and resources. On our website, you can find educational content that will transform you into a perfect candidate for the job of your dreams. For instance, you can have a look at our custom selection of tools that could help you polish your CV, prepare for the assessment centre or improve your Business English. This is just the beginning of this startup, more features will be released soon!
This blog is an opportunity to share with you essential knowledge and resources that will help you succeed in landing a job with visa sponsorship. Stay tuned for the new posts and sign up to the newsletter if you don't want to miss out handy tips.
Let's spread the word that people no longer have to manually check every job vacancy to see whether it satisfies visa criteria. Share this message with your friends and join us on our journey of making work migration faster, simpler and better. I'm sure together we can achieve great things!
Have a wonderful day,
UKHired.