• Do you want to live and work in the United Kingdom but you are not a British resident and don't have any family ties there?
• How can you land a job with visa sponsorship if you are not from the European Union?
• What is the strategy for getting a Tier 2 General visa?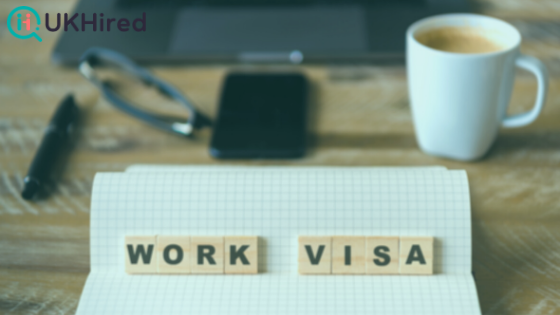 How to get UK work visa?
When you consider moving abroad and try your luck at getting a job in the UK, at first, this task seems daunting.
There are not enough resources that can explain the complexity of the UK immigration system, browsing the gov.uk website for information can take hours and there are virtually no tools that can simplify this challenge.
I was in the same position myself, so I know exactly how difficult and lonely this journey is.
Is there a shortcut?
I'm not going to lie to you and say that there is an easy and quick way of receiving a UK work permit. You will have to work hard and be patient to achieve your goal.
The good news is that you can accomplish anything you put your mind to if you set a clear action plan that you can follow.
UKHired prepared this comprehensive guide into getting a UK Tier 2 (General) work visa by thoroughly studying the topic, gathering insights from top professionals and summarising the most relevant information from the Home Office regulations.
As a bonus, we interviewed the people who received Tier 2 Visa and they kindly shared their tips and tricks that helped them get the job offer with visa sponsorship.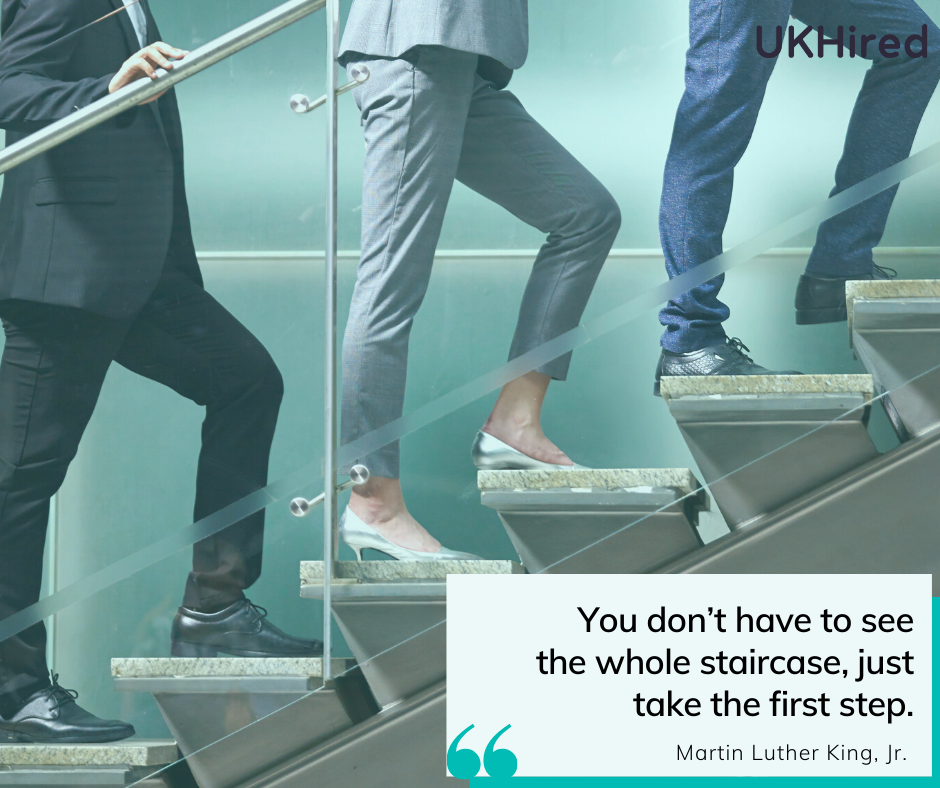 Step 1: Smart Job Search
Getting a job in the UK with visa sponsorship is a challenging task because not every role or company qualifies to sponsor visas for foreign employees.
There are certain conditions that the job should meet to be eligible, such as the minimum qualification, appropriate salary rate, sponsor's licence, RLMT and others.
If you want to learn more about this, check out our FAQs page or the Tier 2 Points System guide.
Most of the UK job boards, such as Indeed, Reed, Monster and others don't consider if the role is suitable for visa sponsorship.
While there are many open roles on these websites, their search functionality doesn't allow you to check if the role provides work permit.
So, if you are unfamiliar with the legal requirements, you might fall into the trap of applying for many jobs that simply don't qualify to sponsor international candidates.
UKHired is a dedicated job platform for foreign job seekers. All the uploaded jobs have been carefully selected using the latest Home Office recommendations.
All you have to do is simply filter jobs by category, salary, keywords, location and work experience.
Access to the job database is completely free and there are jobs available for both international students who graduated from British universities and experienced workers from abroad.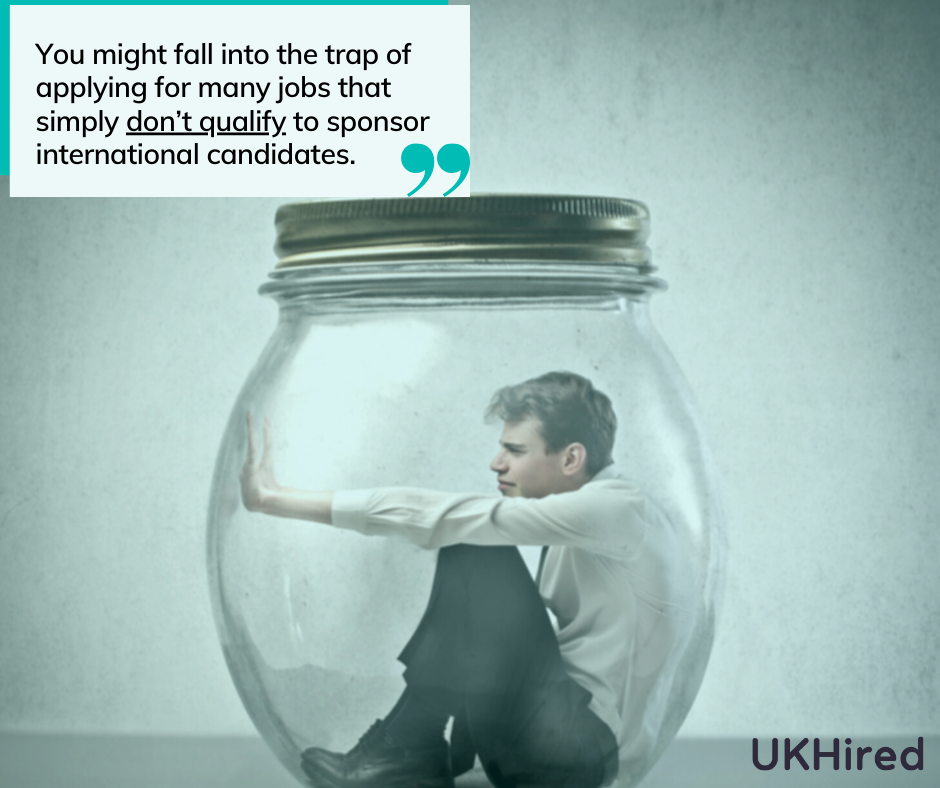 Step 2: Assess Your Strengths
If you are applying outside of the UK and your role is not on the list of most wanted jobs in Britain and the offered salary is less than £159,600 a year, you are competing for one of 20,700 places capped by the UK Government.
If you are a recent graduate and will be switching from a Tier 4 visa, these restrictions don't apply to you.
The competition for visa sponsorship positions is very high so you have to be smart and quick at your job hunt.
Remember that you compete with local and international candidates. Some industries are more competitive than others. For instance, there are on average 53 applications for a role in tech, telecoms and media.
You should carefully examine the jobs on the Shortage Occupation List (SOL) and assess if you have skills to do any of them.
This is a list of jobs where international applicants are not only allowed, but encouraged.
If you have the necessary job experience, skills and education, your chance of receiving the UK work visa increase significantly.
Search for these jobs on UKHired using a dedicated 'SOL' filter.
Think about your strengths and how you can leverage them to get a job offer.
Do you speak another foreign language? Do you have extensive work experience or worked in multiple countries?
You should know your unique skills and use them at the next stage.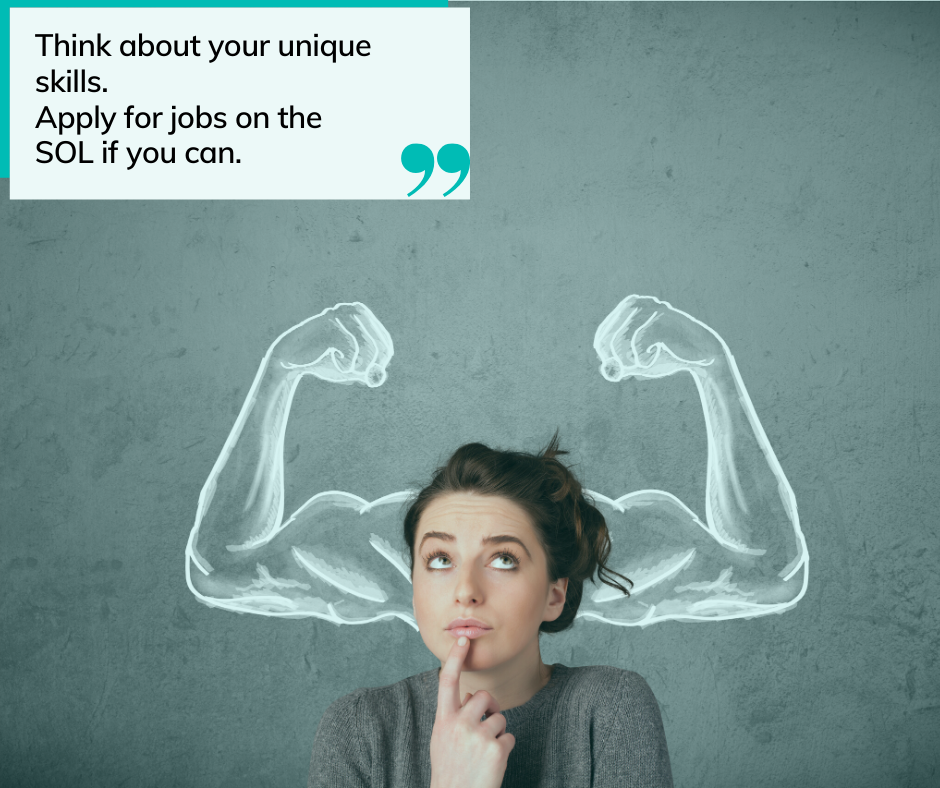 Step 3: Optimise Your Application
Curriculum Vitae
A CV, or resume, is a document that contains the most important information about your skills, work and educational background.
Your potential visa sponsor will decide if you are a good job fit for the job by looking at your CV. It is important to make a good first impression to progress to the next stage.
There are variations of CVs in each country, so you have to make sure that your CV is well-formatted according to the British standards.
This article explains how your CV should look like to get a job in the UK. If you need help in writing your CV, you can find websites with useful templates in our toolkit.
ATS
Another thing to remember is that some large UK companies use Applicant Tracking System (ATS) that automatically checks if your CV matches the advertised job.
You can use this service to beat the system and make sure that you pass the ATS.
Bespoke CV
Please note that sometimes you might want to tailor your CV to match a particular job.
If you apply for different roles or sectors, you should highlight the most relevant experience and omit others. You can present your experience in a better light by slightly changing your perspective.
You should not treat your CV as a place to tell your whole life story.
If you feel like your high school job at a café is worth mentioning because it taught you a valuable skill needed to perform a job you apply for, then mention it, otherwise, leave it.
Only put the most relevant work experience and skills.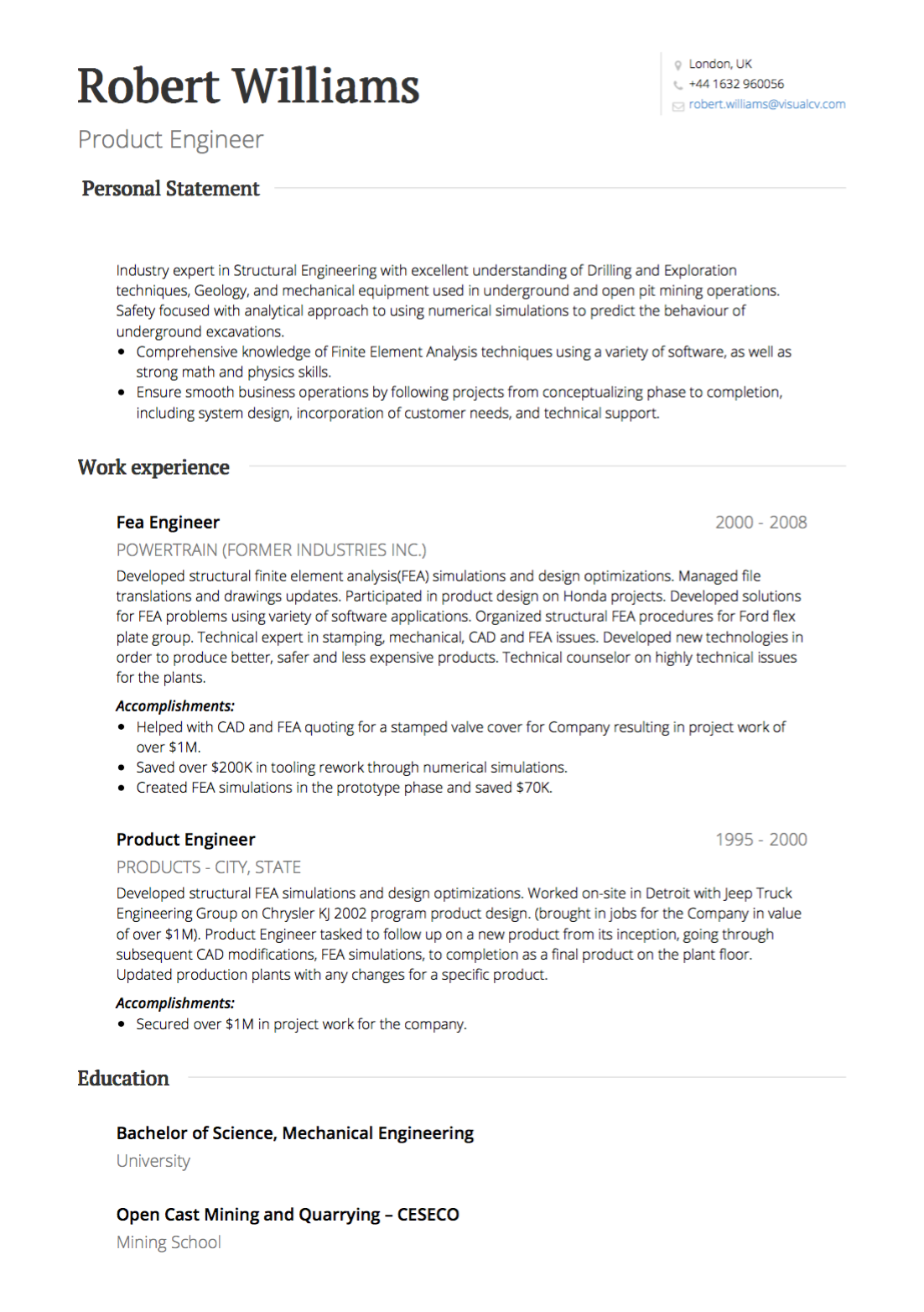 Cover letter
A cover letter, also known as a letter of application, is a document that you enclose with your CV.
It is intended to provide detailed information on why you are a qualified candidate for the job and why your employer should hire you.
That's why it is crucial that you write a unique letter for each job you apply to.
Read more about how to write cover letters here.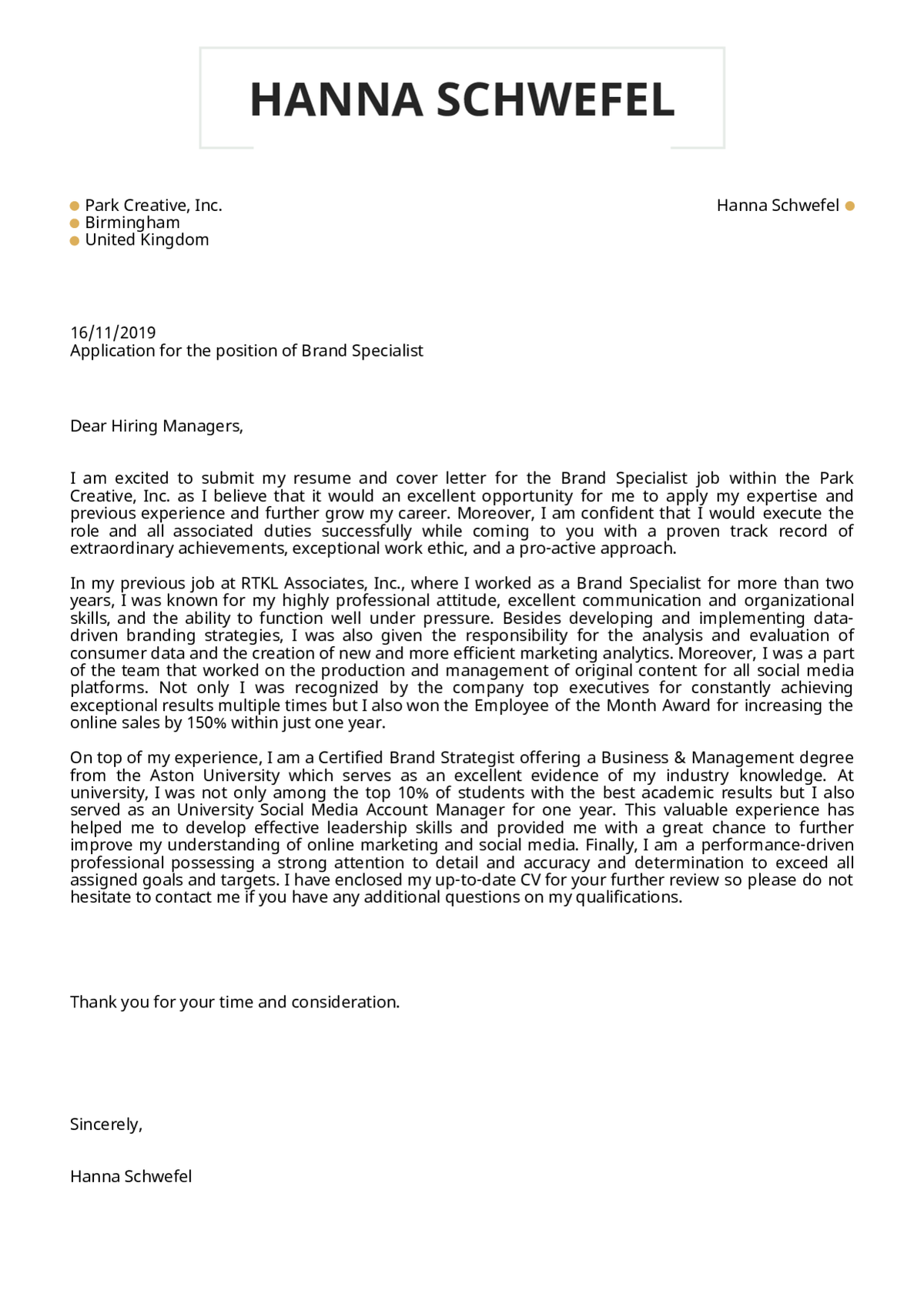 As a foreigner, you might be wondering whether you should mention your visa in your application or at the interview?
Alex, who received his Tier 2 visa from Axa XL shares his story and a smart trick he came up with:
"Before I received the job offer from a company I work at now, I made many other job applications. At first, I didn't tell employers that I needed visa sponsorship. This resulted in many wasted hours because I progressed through several selection stages only to find out at the final interview that there is no sponsorship available for me. After that, I made a cover letter template where I briefly discussed my immigration status. By being transparent and straightforward I saved a lot of time and received my work visa".
LinkedIn
Once you have a good template for your CV and cover letter, don't forget about spending some time on improving your LinkedIn account.
British employers and recruiters check your social media and use LinkedIn to vet candidates. Read this guide on how to optimise your profile to impress Tier 2 sponsors.
Step 4: Prepare for Employment Screening Tests
In the UK most companies organise pre-employment tests or talent assessments to determine if you are a good fit for the job.
There are different kinds of tests that assess whether your skills, personality, work style and knowledge fit the role at hand or company culture. You often have to take Cognitive Ability Tests. Most of the time you have to take some sort of aptitude tests that examine your numerical and verbal reasoning skills, critical thinking and other traits.
Tests can be given online or in assessment centres. This might sound intimidating if you've never taken any employment screening tests before but don't be afraid.
You can learn about various types of tests and practice for them using different resources listed in our toolkit.
Apart from aptitude tests, employers also look for candidates who can demonstrate their soft skills. Learn about the 10 most important soft skills here.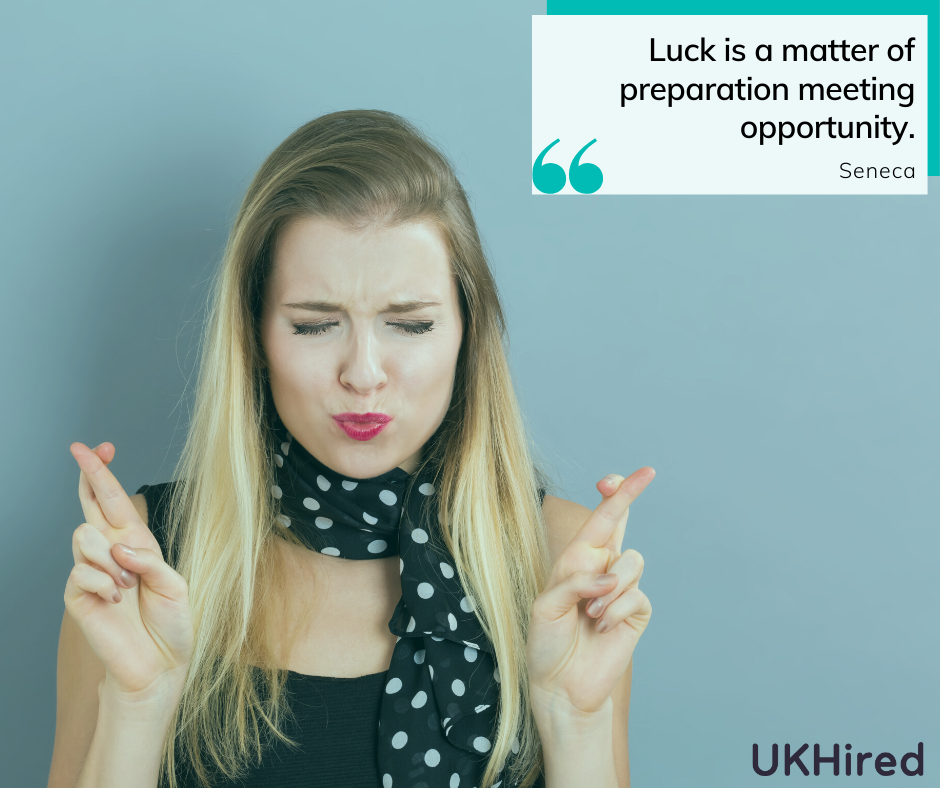 Step 5: Ace a Job Interview
If you get to the interview stage, then you are halfway there to getting a UK work permit.
This is your chance to demonstrate your strengths and convince the hiring team that you are the best candidate for this role.
Preparing for the interview is crucial, so you should leave considerable time for this stage.
Read more about how to prepare for the job interview in the UK here.
Here are the main interview preparation stages:
Conduct thorough research about the company and job opening. You should know about your employer enough than 2 sentences. Read as much as possible about your company to prepare for the conversation. Learning about the company's recent accomplishments, competition, values and future plans will help you better explain how you can fit and add value.

Talk to someone who works at the company or who can link you with a current or former employee. You'll be able to gather useful information that can give you an advantage over the other applicants. This step could be difficult if you don't have any connections in the UK. Overcome this challenge by talking to the current or previous employees on

LinkedIn

to find out more about the role.

Practice various interview questions and prepare your answers. There are many online resources and forums that post frequent interview questions asked in the UK. For example,

this video

.

On the interview day, you should bring your CV, a list of references and any work samples that you want to show to the employer. You should

dress formally

and follow

business etiquette

.

Remember to

accentuate your strengths

, give detailed answers and stay calm. It is a common practice in the UK to leave some time for your questions at the end of the interview. Prepare

these questions

in advance.

Thank the interviewer at the end of the interview and emphasise your interest in this role. You can also write a follow-up email after the interview.
Valeriy who received his Tier 2 visa from Cru International shares his advice:

"Doing research about your potential sponsor is crucial. I knew that there were around 70% of non-EU employees at the company that I applied for, which indicated a high chance of receiving the UK work visa. Just be yourself, talk about your strengths and be open about your need to obtain a work permit".
Step 6: Receive Your Job Offer with UK Work Permit
Congratulations! Following these steps, with a lot of hard work and a bit of luck, you should receive a job offer with visa sponsorship.
Now it's time to celebrate and apply for your Tier 2 Work visa. We will soon publish our top tips for visa application.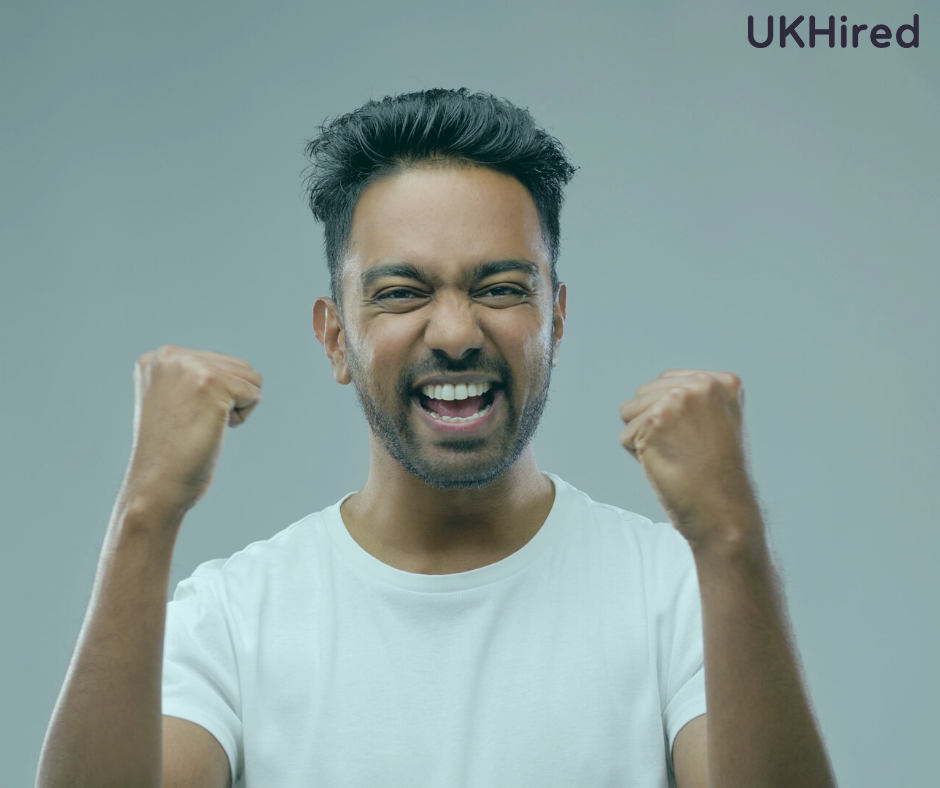 Conclusion
As you can see, getting a job in the UK as a foreigner is possible. Nobody promised that it would be easy but all great things in life are difficult to achieve.
The summary of your action plan to get the UK work visa:
Don't apply to any roles you find on the web. You have to do a

smart job search

and only apply for roles that are confirmed to sponsor visa or qualify for visa sponsorship.

Assess your strong traits and figure out what differentiates you from other candidates. Check if you qualify for

SOL

jobs, if you do, then use this filter on our website.

Spend some time on formatting your CV. Write a bespoke Cover Letter for each job application.
Prepare for the job assessment, practice aptitude tests.
Do your research before the interview and convince the sponsor why you are the best fit for the job.
We hope that this action plan inspired you to chase your dream job!
Now you have all the knowledge and tools to launch your career in the UK.

Start today by browsing through jobs with visa sponsorship on UKHired.